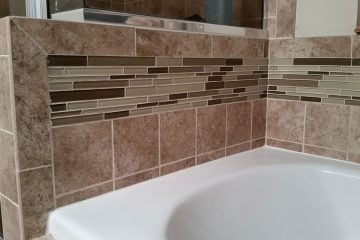 Choose ISQ Carpentry as your bathroom tile contractor Downriver Michigan. ISQ Carpentry offers premium services in bathroom and kitchen remodeling, specializing in installing quality tiles in various areas in the home.
Why Choose Us


WE ARE PASSIONATE
We have a proven record of accomplishment and are a reputable company in Trenton Michigan and surrounding areas. We ensure that all projects are done with utmost professionalism using quality materials while offering clients support and accessibility.



 HONEST AND DEPENDABLE
For us, honesty is the only policy and we strive to complete all projects with integrity, not just with our clients, but also our suppliers and contractors. With thousands of successful projects under our belt, we are one of the most trusted construction companies in downriver Michigan.


WE ARE ALWAYS IMPROVING
We commit ourselves to complete all projects within the timeline set with our clients. We use the best of technology and tools to ensure that all jobs are done quickly but also giving attention to details and ensuring everything is done correctly.
Testimonials
I purchased my house about a year and a half back and got a good deal because it was in pretty rough shape. After looking around for a good and honest contractor to do some major work, I was lucky enough to come across Jesse. He paid me a visit out and we talked through what I was hoping to accomplish (floor releveling, removing a wall, building custom shelving, and hardwood floor installation), provided me with a very fair quote, and the transformation began shortly afterwards. Keeping in mind this was a monster of a job, I was very impressed with Jesse and his team's attention to detail and commitment to keep the project on time. The end result was really great and I was completely satisfied… more importantly perhaps my wife (who recently had our first child) was happy. After such a good experience, I asked him to come back a few months later and do more work on my house. This time, he painted the interior of the house and built a custom staircase to the upstairs out of hard wood and rod-iron. Again, Jesse gave me a fair price and did not disappoint. The attention to detail was spot on and the level of craftsmanship was really outstanding. We are lucky to have found Jesse, as he has completely transformed our house into a home.
Jason S.
We have had Jessie to our home several times. He has done work from building heavy duty shelves in our pole barn, sturdy enough to hold an 800 pound snow plow to flooring, trim, changing out doors, other handy man work and my favorite, my whole new kitchen! Jessie and his crew are very clean! Jessie is very meticulous in his work, he is on time, calls if he thinks he may be be late, but it is rare if he is late. Jessie and his crew are very polite, works very efficiently. I have recommended him to several of my family members and friends. Did I mention that they are on time and very clean. That was a concern of mine, we have hired other contractors that are not on time and I end up doing all the clean up. Not any more Jessie and the crew from ISQ Carpentry have may business for good. As a matter of fact I am on his call list every few months
Sarah H.
Licensed and Insured
Our promise as a contractor is to build community value into every project while delivering professional expertise, exceptional customers service and quality construction.